Best Products For Elderly Living Alone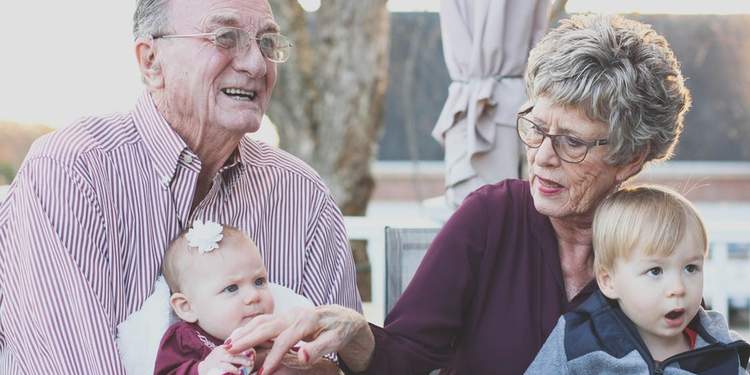 The elder people who are living alone face many challenges in their daily life. Living alone and facing all challenges keep them rejuvenated and full of energy. The elder people enjoy their independence and privacy as well. But, if you are living alone, then you should take care of your comfort and security.
If you want to deal with the challenges of living alone, then read the tips that are listed in this article. Here, we have made a list of essential products that will help you to face all the challenges of living alone. The below-listed products can make your life simple, happy, safe and independent as well. You do not need to be dependant on someone else.  
Best Chosen Products for Elderly
Gorilla Grip Bath Mat for Elderly
Most elder people face falling accidents and slippery bathroom is the main culprit. If you fall and there is no one to help you, then it increases the danger. You should get the gorilla bath mats that stick over the non-tiled surface. These mats have good resistant surfaces and prevent you from major falling accidents. Also, it avoids the growth of molds and they can be easily washed in the machine. These gorilla mats are affordable and offer good results. 
Smart Vacuum Cleaner 
It is very difficult for elder people to push around a heavy vacuum cleaner. Therefore, they should invest in smart vacuum cleaners that are easy to use and deliver good cleaning results. The smart vacuum cleaner will manage the cleaning task by themselves and you just need to place an order through Alex. The smart vacuum cleaners are helpful for alone elder seniors.
Diabetic Footwear
Most elder people are suffering from diabetes and high blood pressure. Diabetic patients usually suffer from foot pain. Therefore, all elder people should have diabetic footwear. It will prevent them from major injuries and also provide some relief to swollen feet. Therefore, the elder people should invest in good quality diabetic footwear to make their alone life less miserable.
Electric Can Opener
If we talk about strength, then opening a strong lid of a Can is difficult for elder people. The automated electric can opener can simplify the entire process. It also helps them to avoid injuries and major cuts. The older people who are suffering from diabetes should prevent themselves from unnecessary cuts. Make sure that you invest in the good quality automated can opener. 
Incontinence Diapers
As we grow older, the functionality of our kidneys is highly affected. The bladder leakage can be a big problem for you. It can ruin your mattresses, couches, etc and also make your life difficult. Incontinence problems can be big trouble for elder people. Therefore, they should get leak-proof diapers for adults and seniors that will make their life simple and trouble-free as well. These diapers will protect your cloth and mattresses as well. The elder people who are living alone and suffering from incontinence problems should also invest in a waterproof seat protector. These protectors will prevent your couch and furniture form leakage. 
Large Button Telephone
The elder people suffer from eye problems. It is difficult for them to use the telephone with small buttons. If they want to remain in touch with their family members and their loved ones, then they should get one large button mobile phone. Also, that telephone should have easy to read the screen, hearing aid compatibility and touch buttons. 
Specialty Cushions
The elder people suffer from back pain due to the weakening of bones and our bad sitting posture. The specialty cushions will provide some relief to their back and they can sit comfortably for a long time. The specialty cushions will provide a soft surface that will not exert pressure on the spine bone. This way the specialty cushion will reduce the back pain and make your life easier. 
Jar Opener
The senior people who are living alone have to accomplish their daily live tasks alone. As they are living alone, therefore, there is no one to help them. The olde people have less strength, therefore opening a jar is a very difficult task for them. opening a tight lid of the jar can even become difficult for young energetic persons, therefore, it can be nearly impossible for elder people suffering from arthritis. Therefore, they should invest in good quality jar opener. The jar opener will make this difficult task very simple. Before, investing in any jar opener, you should check the reviews.  
Shower Chair
Showering can be another difficult task for senior people living alone. With this shower chair, you can sit, relax and take a shower. The elder person with limited mobility should take advantage of the shower chair and take a safe shower for a long time. You should search for the best shower chair in the market. Make sure that you purchase the shower chair that is lightweight and rustproof. The aluminum shower chair is perfect. Also, check that the shower chair must have wide legs for high stability. 
Day Clocks For Seniors
When you are living alone, then what to do & when to do is a major thing to decide. Therefore, a good clock is an important thing to consider. The clock at the house of elder people who are living alone should have a big font size, clear display of the weekday, month, and year. In addition to this, this clock should always come with three alarms per day so that you can wake up on time, take a meal at the right time and set a reminder for medicines as well. There are different types of day clocks for seniors. You should purchase the one that offers the best quality.  
Grab Bars
The most useful product for elder people is to grab bars. the grab bars are a life savior and perfect companions for older people. It may be very difficult for old people to get up from toilet seats, standing up safely on your feet, moving out from the bathroom after showers, moving up on stairs. There are two types of grab bars. One of them is suction-based grab bars and the second one requires installation. Both types of grab bars are the best. All elder people who are living alone must invest in durable and good quality grab bars. If you are going out, then you can also take the grab bar along with you.
Medical Guardian Alert System
If you want your parents or grandparents to live safe and happy, then you should provide them with the medical guardian alert system. This system will give you peace of mind that your loved ones are living safely at their home. If your elder family member who is living alone has recently suffered from a stroke, major fall, arthritis or any other problem, then the new alert system will send your signal in case of emergency. 
Bathroom Support 
A bathroom is a place where seniors suffer from major falls and injuries. The elder people need help to move in and out of the shower or toilet, then the bathroom supports will help them.  The bathroom supports uses two different suction pads. These handles offer extra support and security as well. If you fail to hold on one grip, then the second one will help you. 
Toilet Lift Seats 
Sometimes, it is very difficult for elder people to use the toilet. The toiler lift seat can make it easier for them to use these toilets. The elder people should integrate the battery-powered toilets with the stand toilets for easy use.  The toilet lifts seat also available with adjustable handles. By simply pushing the button, you can raise the toilet seat to the required level. The toilet lift seats can make their life simple. 
Risers & Ramps
The elder people can not climb upstairs. It takes a lot of strength that is lacking in elder people. The ramp instead of stairs is the perfect solution for elder people who are living alone. The elder people who are suffering from back pain, weakness due to major surgery or having a balance problem, then the risers or ramps are perfect solutions. 
Final Words
The elder people who are living alone suffer various problems in their lives. Rather than these problems, most elder people prefer to live alone and maintain their independence. Most elder people do not want to be dependant on others to live their life. In order to maintain their independence and peace of life, they should invest in some important tools and gadgets.
They must take care of all the important things that can make their life happy and simpler. The above-mentioned items play a vital role in the life of elder people. They must invest in all these things and do their daily life activities safely and without any help.  Out of all, the medical guardian alert system is very important if you have recently suffered any major health problem.